We don't really have clients.
We have friends we happen to work with.
So, no attitude, no egos around here. Trust,
respect and collaboration are the order of the day.
We're a deliberately small shop.
You deal with the "A-Team" every day.
There's no revolving door of personnel.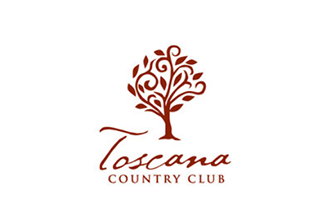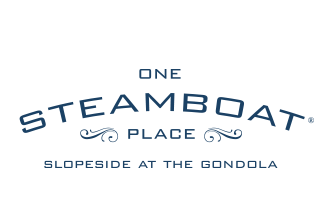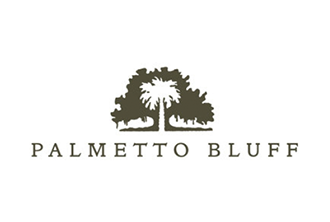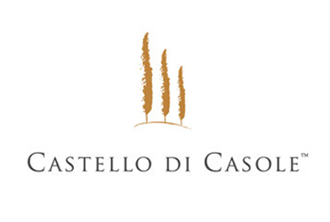 TIMBERS RESORTS
EXCLUSIVE RESORTS
CASTELLO DI CASOLE Tuscany
THE CLIFFS Carolinas
CLEAR CREEK Lake Tahoe
HAPUNA BEACH RESIDENCES Hawaii
TIMBERS KIAWAH ISLAND
MIRAVAL RESORT & SPA Arizona
MONTEREY BAY AQUARIUM
DESTINATION MONTEREY, Monterey
DESTINATION RESORTS, Hawaii
ONE STEAMBOAT PLACE Colorado
THE SEBASTIAN Vail
DANCING BEAR Aspen
ESPERANZA Cabo San Lucas
BOTANY BAY USVI
NAKOMA RESORT Tahoe
RANCHO VALENCIA Rancho Santa Fe
MAYACAMA Sonoma
THE CARNEROS INN Napa
BIGHORN Palm Desert
TOSCANA Indian Wells
MARYL DEVELOPMENT Hawaii
ROCO KI Dominican Republic
PALMETTO BLUFF South Carolina
EPOCH Sarasota
TUMBLE CREEK AT SUNCADIA, Washington
CORNERSTONE Colorado
LAKE KEOWEE South Carolina
LAKE JAMES North Carolina
CACIQUE Costa Rica
COLDWELL BANKER Aspen
COLDWELL BANKER Hawaii
DEPOSITGUARD
THE CATALYST GROUP
FARMSTEAD Woodinville
CHAFFIN LIGHT REAL ESTATE Aspen
MAGUIRE REAL ESTATE San Francisco
WILBOW Texas
THE SEBASTIAN Vail
CASTELLO DI CASOLE Tuscany
THE LODGE AT NAKOMA Tahoe
HOTEL MADELINE Telluride
INN AT LOST CREEK Telluride
WESTIN CENTURY PLAZA L.A.
MIRAVAL Arizona
HYATT California
BIGHORN Palm Desert
CLEAR CREEK Lake Tahoe
CORNERSTONE Colorado
GREEN GABLES Denver
MAYACAMA Sonoma
MORGAN CREEK Roseville
SANTA LUCIA PRESERVE Carmel
THE CLIFFS Carolinas
TOSCANA Indian Wells
VAQUERO Dallas
ANDRE AGASSI FOUNDATION
CONTRA COSTA INTERFAITH HOUSING
FESTIVAL NAPA VALLEY Napa
Philippe Bourguignon
philippe.bourguignon@revolution.com
Vice Chairman, Revolution Places w/ Steve Case
Former CEO, Euro Disney
Former Chairman, Club Med
Co-CEO, Davos World Economic Forum
Co-Chairman, Exclusive Resorts
Client at Exclusive Resorts
Client at Miraval Resort
Client at Cacique Costa Rica
Kevin Hayes
Kevin@westpointic.com
President, West Point Development (Mauna Kea, Hawaii)
Former COO, Roger Stabauch Company
Client at Hapuna Resort Development
Amy Drake
amy@epochsarasota.com
Director of Sales & Marketing, EPOCH Sarasota, FL
Former Director of Marketing, MS/Coldwell Banker, Sarasota
Client at EPOCH, Sarasota
Client at Roco Ki, Dominican Republic
Sonia Tolbert
sonia@playbookstrategiesgroup.com
Principal & Chief Strategist Playbook Strategies Group
Former Marketing Manager, Timbers Resorts
Client at Multiple Timbers Projects
Former Chief Operating Officer Festival Napa Valley
Client at Festival Napa Valley
David Hutchinson
david@vpcompanies.com
Managing Partner,
Intermountain Equity & VP Companies
Client at Clear Creek Tahoe
Client at Boulder Bay / Lake Tahoe
Client at Nakoma Resort / California
Client at Farmstead / Washington
Brent Handler
Founder, Exclusive Resorts, Founder, Inspirato
Compass helped launch Exclusive Resorts
What they've said about us
A word from our sponsors.
"Lean, nimble, agile responsive … is what Compass is all about."

David Hutchinson

VP Companies
"When you work with Compass, they make you feel like the most important client in the world."

Larry Corson

Crescent Resources
"Compass is all about collaboration, creative and personal relationships. They care you are going to do well."

Sonia Tolbert

Festival Napa Valley
"Compass are always the quickest to understand the essence of a location."

Crawford Craig

Lake James